Wooden 'Temple of Poop' is a compost toilet with a view
Designed by latvian studio zeltini, the 'z-temple of poop' is a compost toilet that features a roof garden and a picture-window view of the great outdoors. conceived of as a place to rest, recharge and do one's business, the small timber structure aims to celebrate the natural human act. the concept behind the project is to achieve a full circle design, from the compost material to the rooftop flowers that are cultivated from it.
The timber building is designed by zeltini with off-the-shelf compost toilet unit. The faeces gets composted in the unit and once ready it can be transferred to the roof garden where aromatic plants with fragrant flowers grow. a fan with a chimney draws this fragrant air right into the user's face, creating a fresh, pleasant and unique experience. a second chimney with a kinetic revolving cowl ensures the bad smell is extracted and that the composting process is sped up in the composting unit.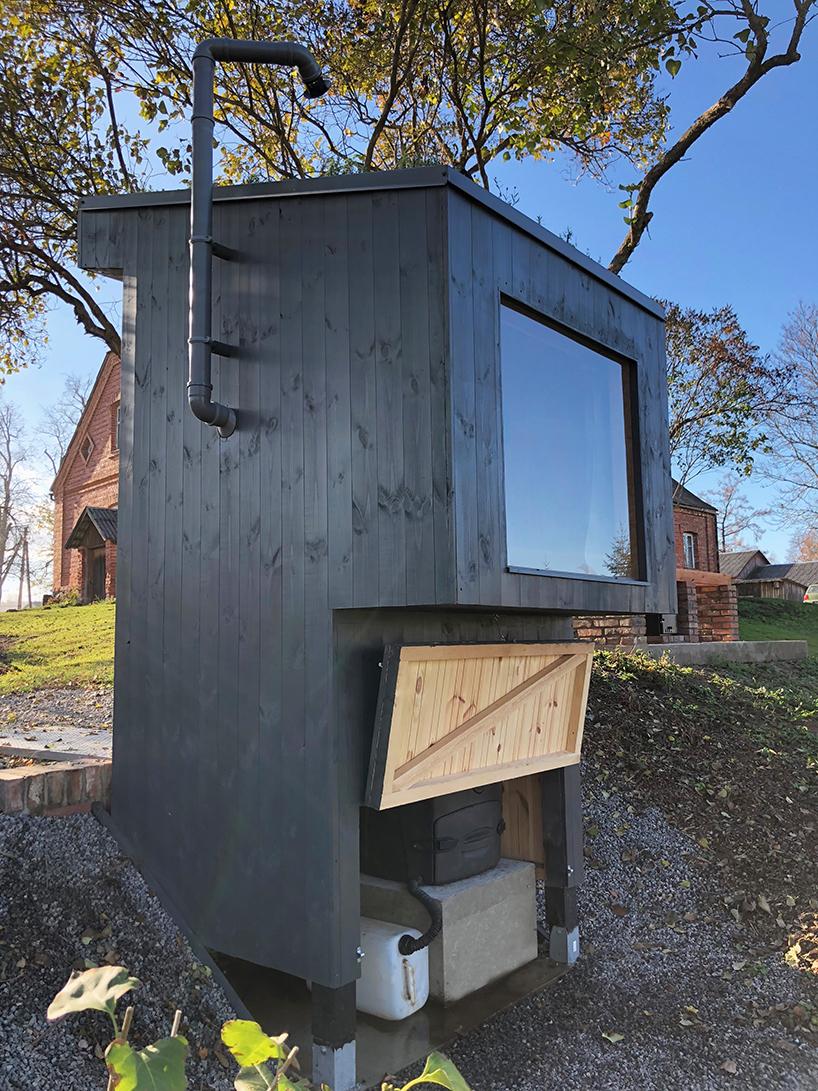 The building is insulated ensuring it's comfortable to use in both the summer and winter seasons. any extra compost and humanure that isn't needed for the roof garden will be used to fertilise the adjacent land. built for a vegan household the client didn't want to use animal based fertilisers, using human matter instead as an alternative.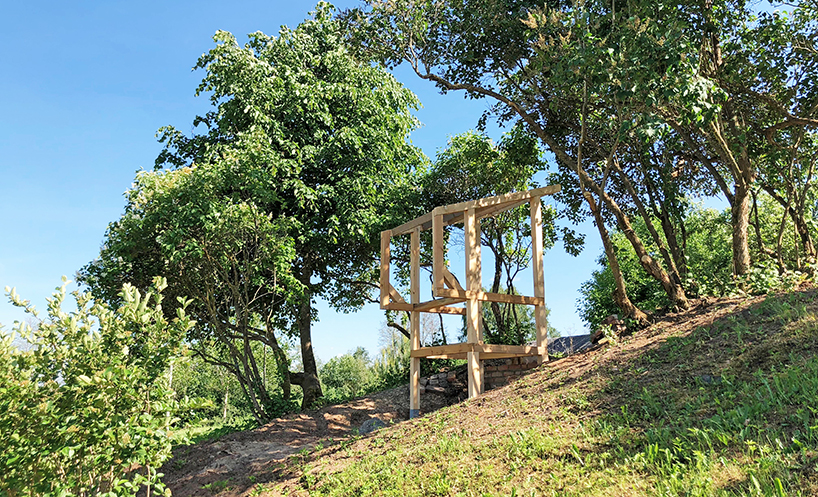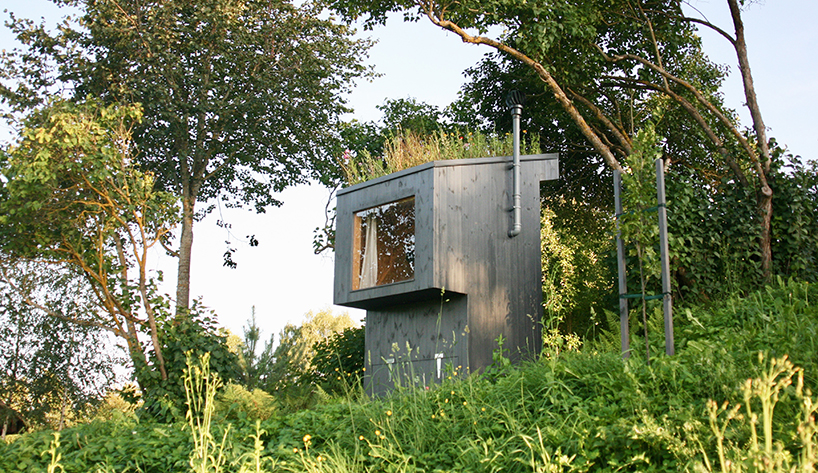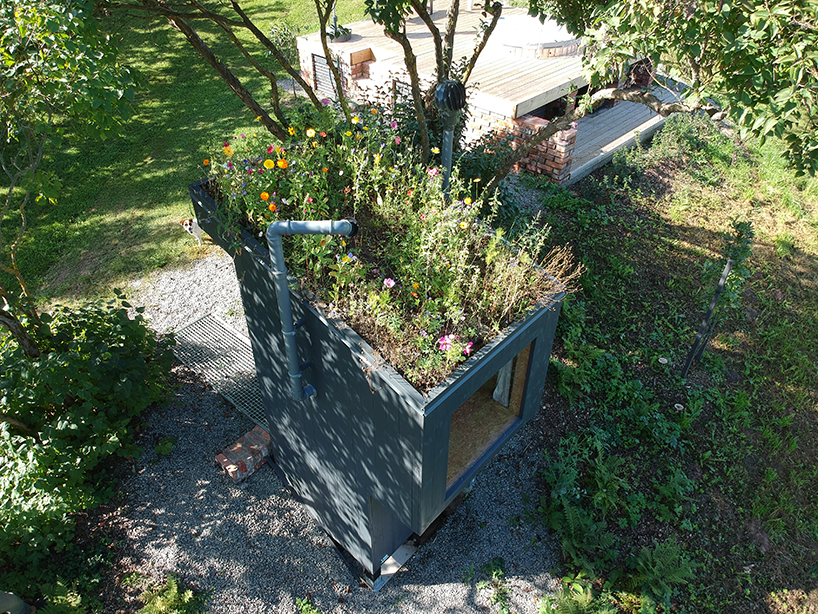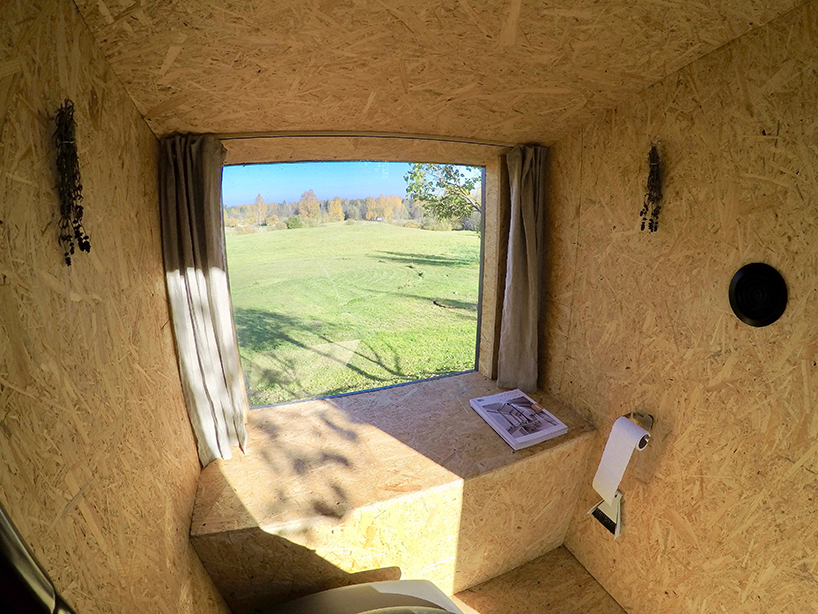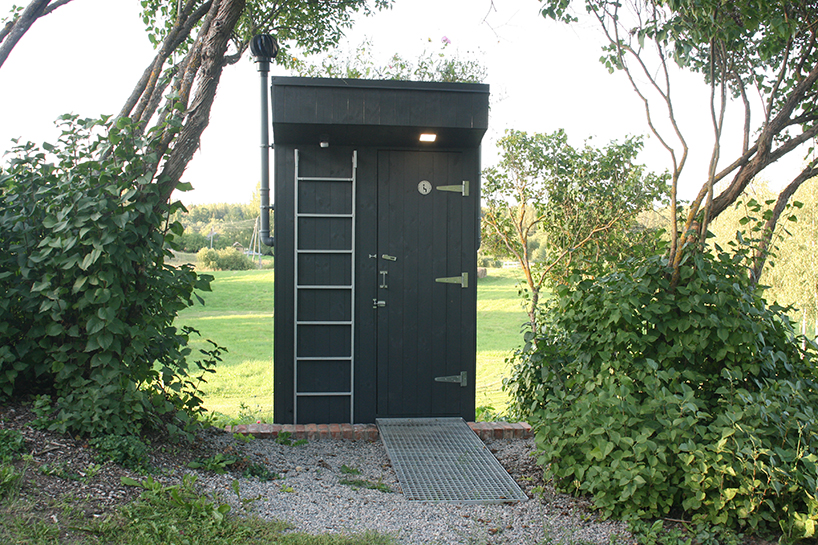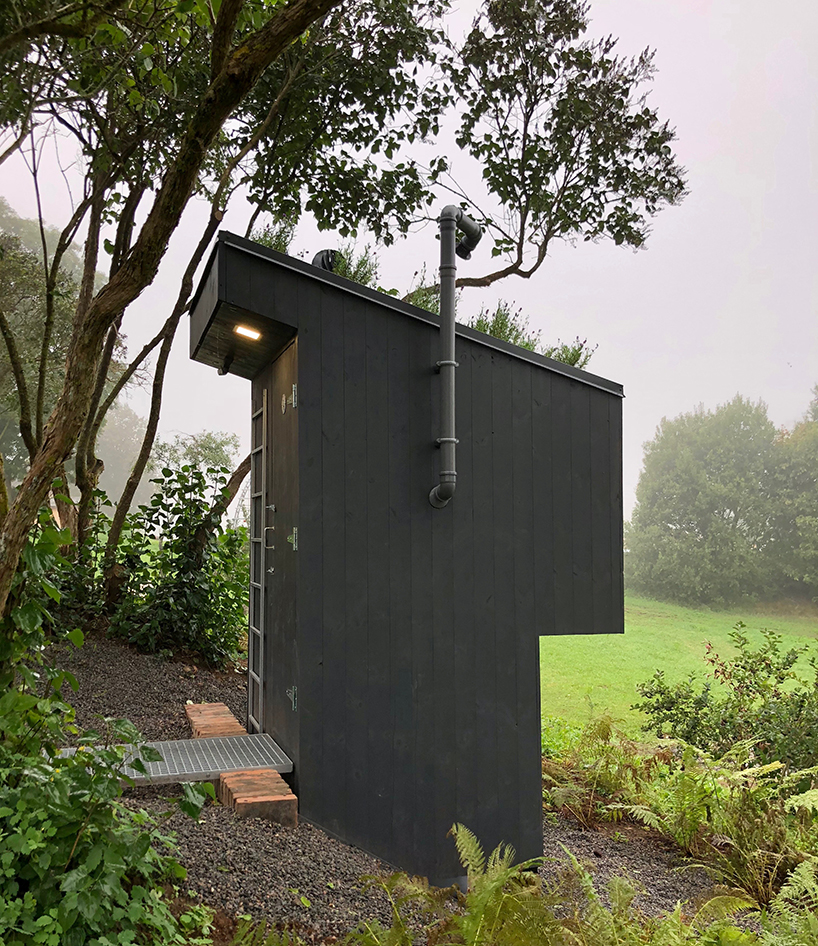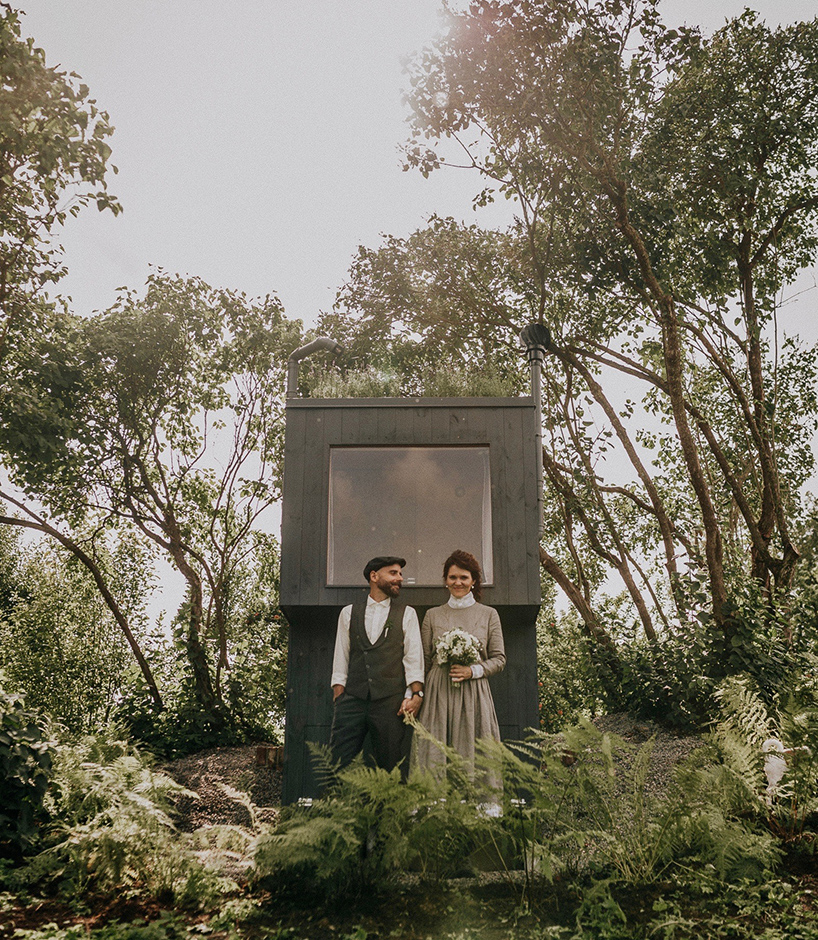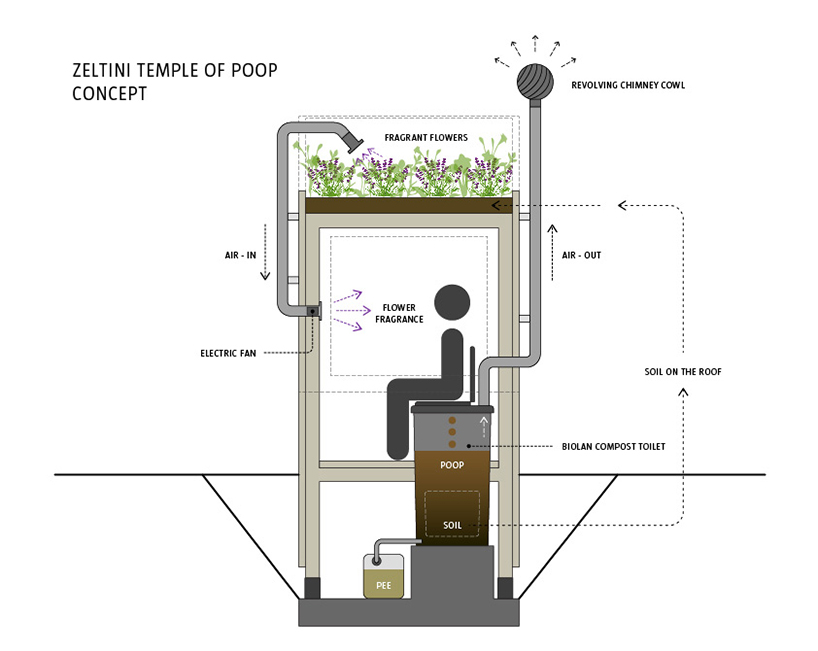 project info:
project name: zeltini temple of poop
project type: compost toilet
design: zeltini studio
Source: https://www.designboom.com/architecture/zeltini-studio-temple-of-poop-compost-toilet-02-24-2020/