Renovations and touch-ups that will help sell your house
Many South African homeowners are looking to sell their home to move on to greener pastures. But with the property market in a negative dive, you want to make sure that your house makes a positive impact on buyers - and these renovations/makeovers will ensure your property is at the top of the list:
1. Making choices - where to start and what to do
It can be a tricky situation - you want to sell your house, but don't want to have to go through too much effort to renovate or fix it up. When the property market is in your favour, you can easily sit back and see what happens, but our current property market is not in your favour and it is taking months to sell up, or even longer in some cases. This means you have to make clever decisions about what needs to be done to your property to ensure it attracts attention and ticks all the boxes for a potential buyer.
2. Take a look around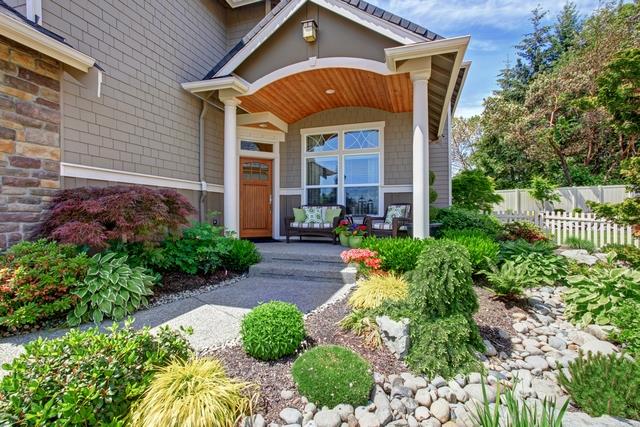 It is difficult for you to see issues that might be obvious to others, so it is always a good idea to have someone come and look at your home to give you an unbiased and honest opinion of the faults they see when they walk through the door (or stroll past the house). Faults are easy to overlook when you live in the house, unless they are blatantly obvious.
An impartial observer will be able to let you know if your property has kerb appeal, if he or she feels welcome when they enter the door, and first impressions upon entering the house. It might be small things such as walls that need painting, too much clutter lying around, or rooms overfilled with furniture - these are jobs that are easily tackled without spending a lot of money.
3. Assess what needs to be done
Based on the outcome of the unbiased tour in and around the property, you can decide what needs to be done to the exterior and interior of the house.
Walls are easily painted in a neutral colour, clutter can be sorted and dealt with accordingly, and excess furniture can be put into storage, sold or given away, and once you have done this, your home will be one step closer to a sale. With that out of the way you can focus on what remains to be done. And while you will need to put some time and money into any necessary projects that need to be done, you don't want to invest too much time and money and not see any return on your investment.
Bathrooms and kitchens are rooms on which the majority of buyers focus their overall attention, so it definitely pays to make sure these rooms are given a good clean down, freshly painted if necessary plus see to any repairs that need to be done to the rooms to make them attractive.
4. Spend a little to make a lot
You are definitely going to need to spend a little bit of time and money to ensure living spaces are up to par for buyers' inspection. It might be a bit embarrassing for a partial observer to tell you that the bathroom looks a bit dated and grubby, but you have lived with grubby tile grout and mouldy silicone around the bath for so long that you don't even notice it, and it's these little things that make a big difference to the overall appearance of a room.
Start at the top, taking a closer look at the ceiling, curtain rails or tracks (and don't forget the window treatment) and then move on down to the floor to take everything in. Have a notepad handy so that you can quickly jot down anything that comes to your attention.
Once you have a list all the things that need to be done in each room, compile a shopping list that you can take along to your local Builders store to stock up on materials and supplies. Even if you don't plan on doing the job yourself and prefer to hire a workman, they will still need the supplies, and shopping for these items yourself will save you a little on the total cost.
Finally
Sometimes it is the small things that make a big difference, and while you may need to spend money to give your house an upgrade, take care of the smaller items and jobs first and then decide where best to spend more money to get your house ready for buyers.
Source: https://www.property24.com/articles/renovations-and-touch-ups-that-will-help-sell-your-house/28790?SourceFeed=News24