MB architecture turns six shipping containers into light-filled hamptons retreat
MB architecture has stacked a series of shipping containers on top of one another to create an airy vacation home in the hamptons. located on an awkward triangular wooded site in the village of amagansett, the 1,800-square-foot home wraps around a mature oak tree and encourages indoor-outdoor living.
images courtesy of MB architecture
designed for a family of five, the four-bedroom house was built on a limited budget. the home, dubbed the 'amagansett modular house', is modeled after MB architecture's prototype prefabricated insta house — a scalable structure made of four 40-foot-long shipping containers that can be stacked together and installed in one day.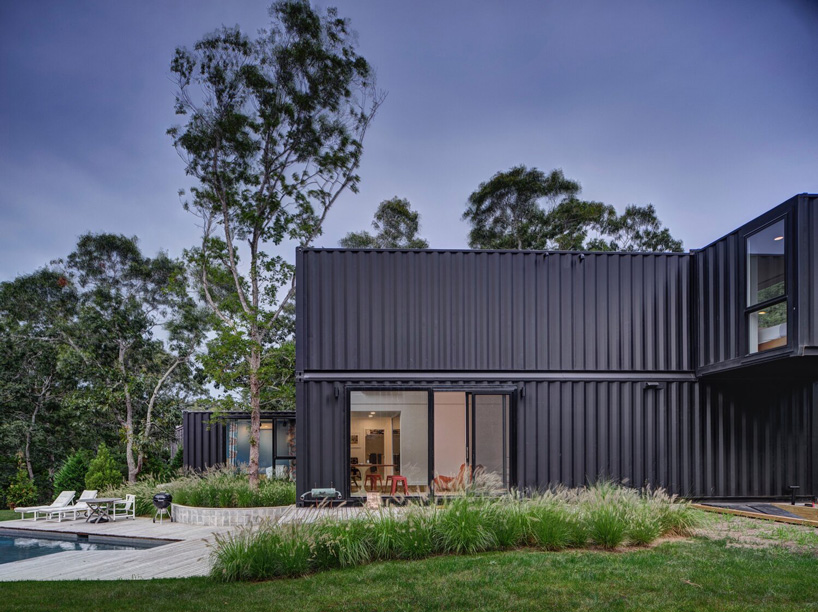 using the insta house as a blueprint, the architects added a 40-foot container on the north side, which connects the double-height, open-plan living areas to a separate bedroom wing via a glassed-in walkway. there is also an additional 10-foot container that hangs off the second floor.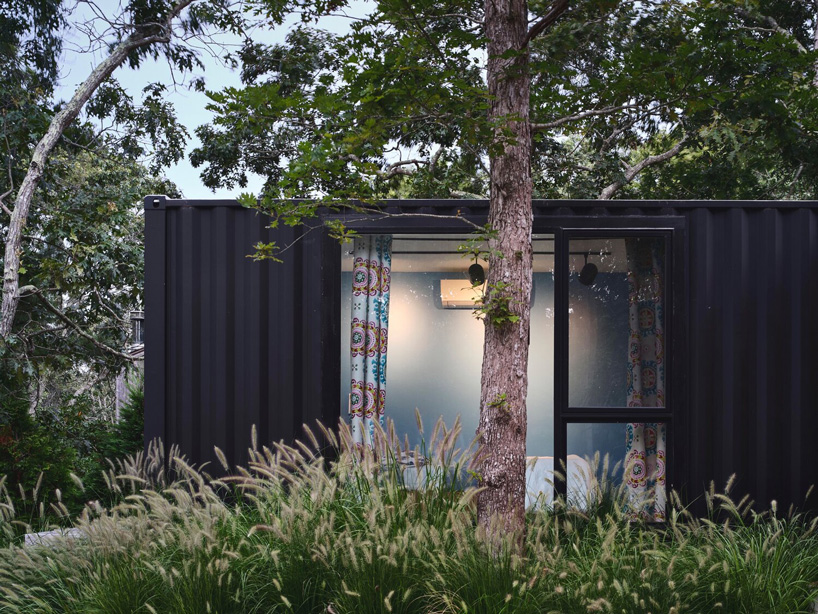 large windows and glazed doors create an indoor/outdoor living environment and the exteriors of the shipping containers are painted black to give the home a more subtle expression in its natural surroundings. the home also matches the scale of the neighborhood homes.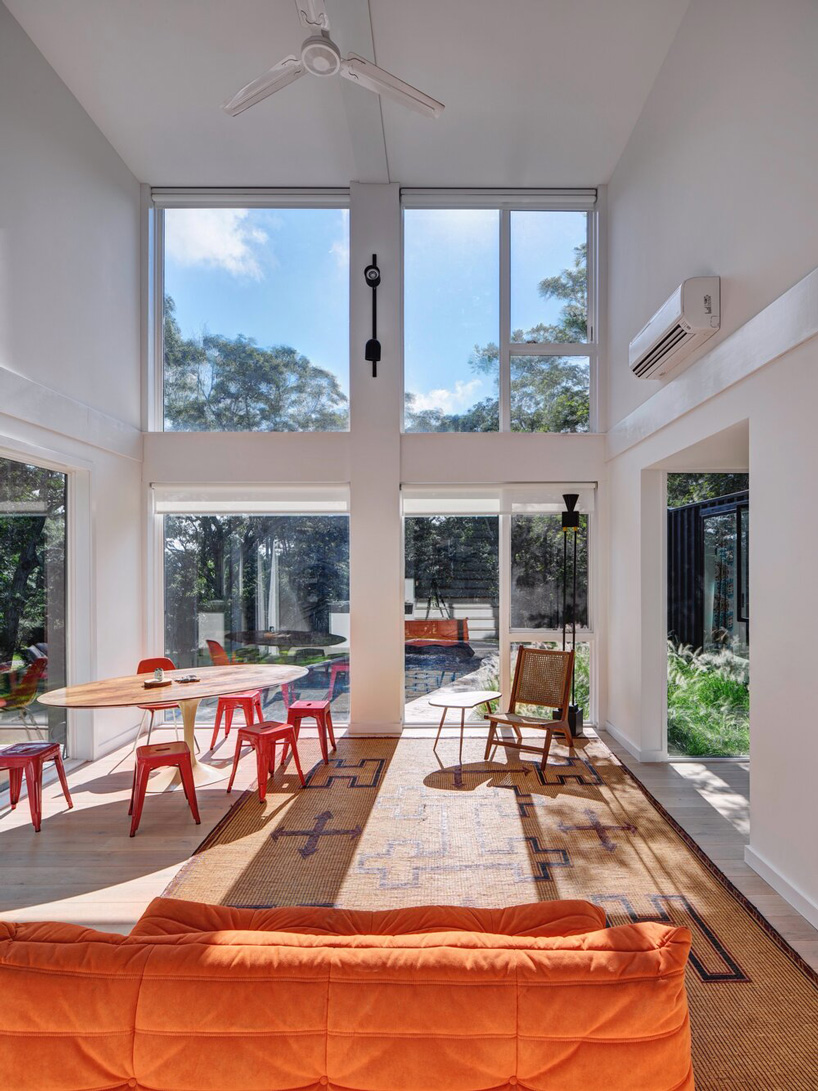 the amagansett modular house contains four bedrooms, three bathrooms, a kitchen, and living spaces. it also features MB architecture's signature wide staircase, which doubles as a place to sit and watch enjoy the views through the double-height windows. amagansett modular was prefabricated and then transported to site and installed in two days.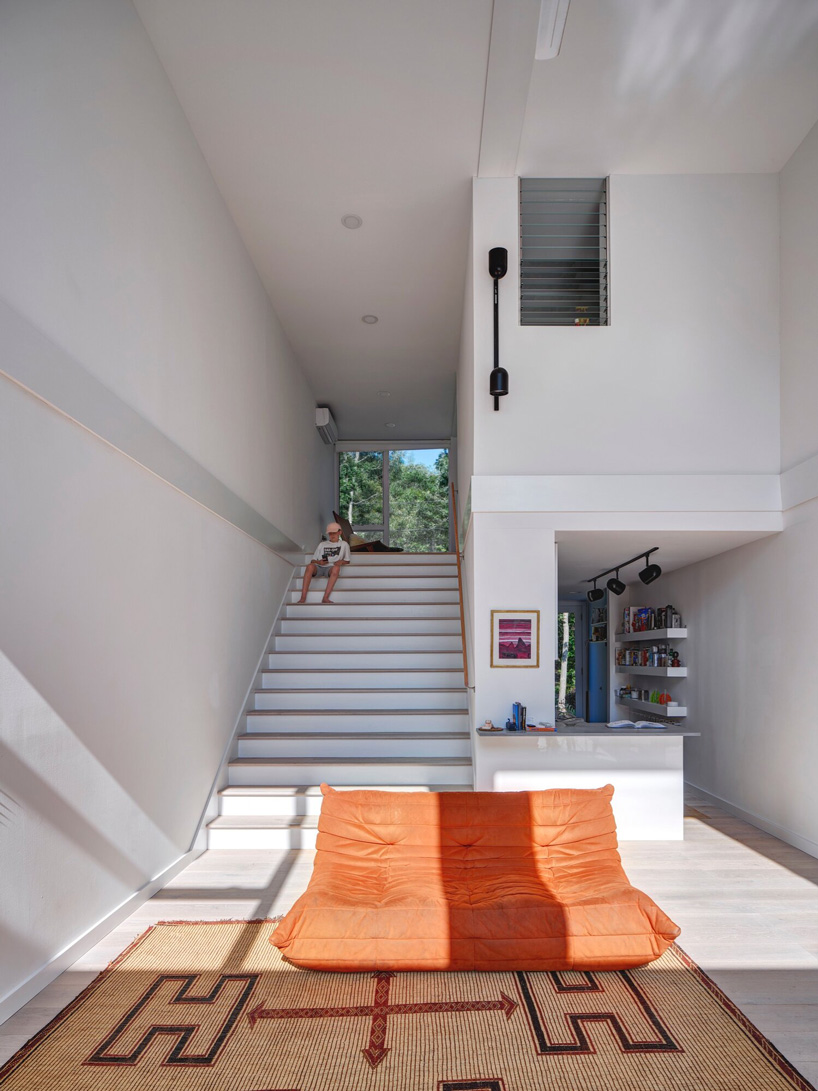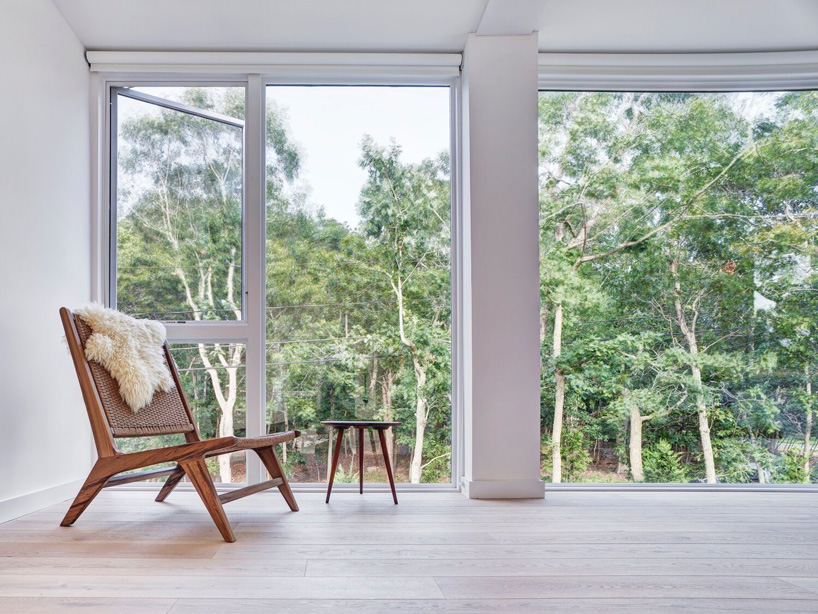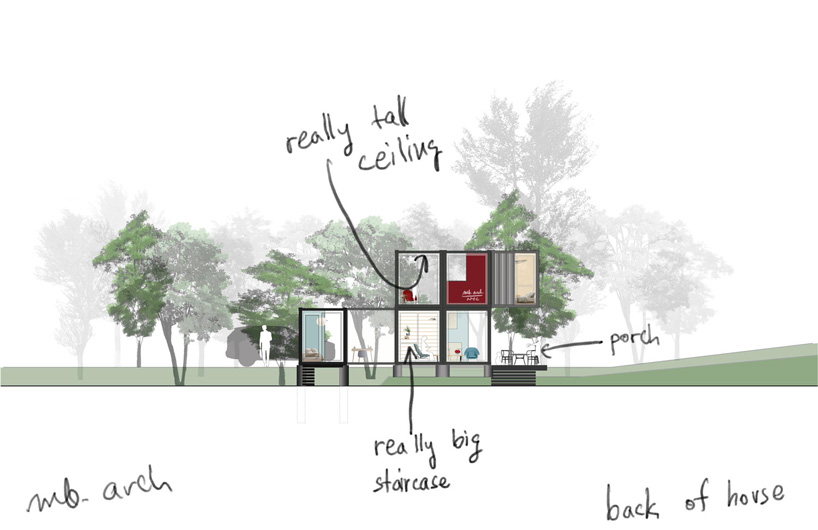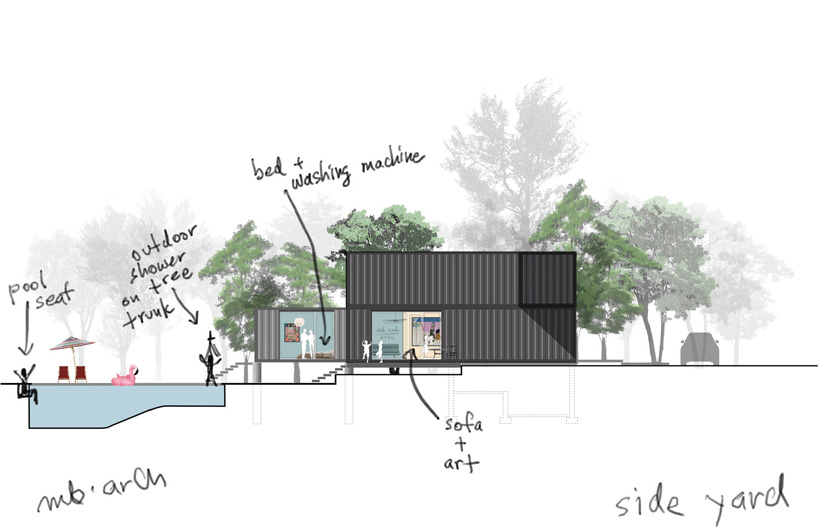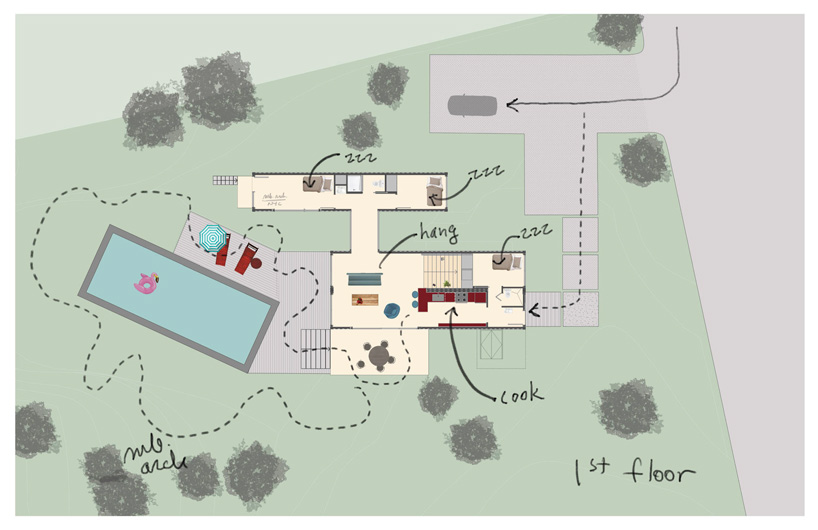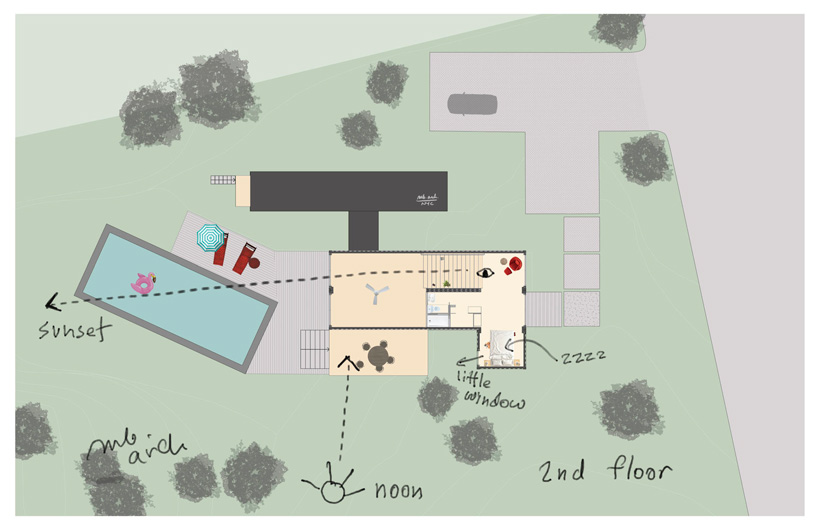 project info
architects: MB architecture name: amagansett modular location: amagansett, east hampton, new york built area: 1,800 square foot
Source: https://www.designboom.com/architecture/mb-architecture-shipping-containers-hamptons-amagansett-modular-02-06-2020/